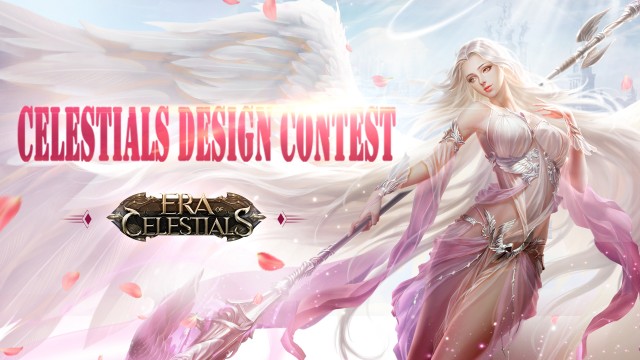 Rest your wings for a bit and let your creativity take flight. You love playing Era of Celestials, we get that — but here is an opportunity to truly make your mark in the game.
The Era of Celestials design contest is open to all players and gives you the opportunity to design your own Celestial, exactly as you would want. Once you're happy with your creation, submit. If adjudged worthy of the gods, YOOZOO will place it within our Celestial top 10.
A vote will then take place where all Era of Celestials' players get to choose their favourite design. With the most popular (winning) design scheduled into official production — and immortalised within the game.
ENTER THE COMP
Players can sign up for the competition by filling in the form. Please ensure you create an original design — and try not to infringe any copyright — we will be unable to shortlist any designs that don't observe copyright and intellectual properties.
REWARDS
Final candidates placing in the top 10 will get to choose a Celestial, from: Elysian Lunaris, Elysian Justicia, Elysian Abraxas, Elysian Venoris — and will also walk away with 200 rubies.
WINNER
Your celestial design, having found favour amongst so many of your fellow players, will appear in-game in Era of Celestials. You will be duly be awarded a special title — and you will also receive 200 diamonds. Not a bad day's work!
DEADLINE(S)
Submission date(s): May 15 — May 22, 2019.
Voting date(s): 24 May — May 29, 2019.
Rewards date: May 31, 2019.
* * * * * * * * * *
Official Site http://www.yoozoo.com/
Global Game Portal https://www.gtarcade.com/
Era of Celestials https://eoc.gtarcade.com/
Era of Celestials Facebook https://www.facebook.com/EraOfCelestials/