l Halloween decorations with a new pumpkin farm and festival shop
l Halloween-themed costumes and mounts will be can be won during the event
l A new cross-server dungeon, the Sacred Ruins, will also be released where players can walk through the floors and bosses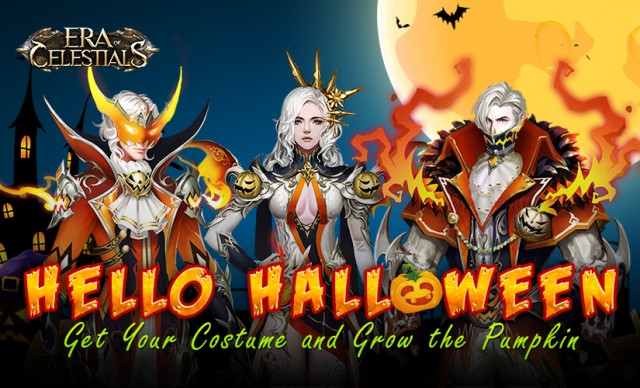 Mobile MMORPG Era of Celestials gets into everyone's favorite spooky holiday with a Trick or Treat Halloween festival. Players will be able to travel to a newly decked-out King's Continent capital, a pumpkin farm where players can with prizes, new costumes and mounts, and a brand-new cross-server dungeon.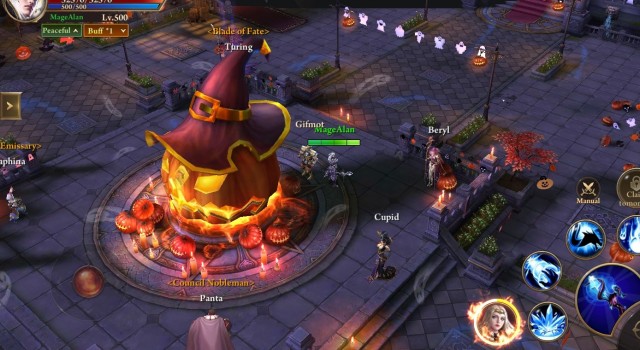 Inside the newly creepy-crawly capital, players will be able to grow their very own pumpkin on the pumpkin farm for candy rewards depending on the size of their pumpkin. There will also be a festival shop open where players can exchange their candy for special items, including new seasonal scary Halloween costumes and mounts. Other items such as sprites and materials will also be available for players.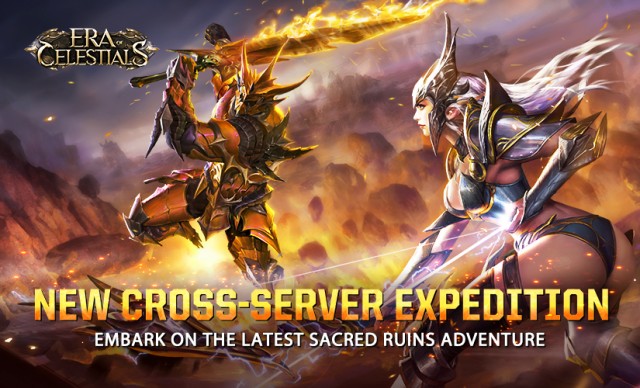 A new cross-server dungeon, the Sacred Ruins, are now also open for players to explore. Players over level 700 can now group up and make their way through the many floors to defeat bosses for rare loot packs. There are also altars that can be activated for rewards, and relics that can be randomly found throughout the dungeon with legendary weapons.
Download Era of Celestials now in the iTunes Store (https://itunes.apple.com/app/era-of-celestials/id1346453683?l=zh&ls=1&mt=8) and the Google Play Store (https://play.google.com/store/apps/details?id=com.gtarcade.eoa) to join in on the Trick or Treat event. Keep up-to-date with the latest news of the world of the Celestials on the official Facebook page (https://www.facebook.com/EraOfCelestials/).