13th July, 2018 – Recently, video game publisher Yoozoo announced a pre-registration event for their upcoming mobile MMOARPG Era of Celestials, and has already accumulated over 300,000 pre-registrations ahead of its upcoming launch.
Pre-registration is still open and offers players the permanent exclusive title "Pioneer", as well as in-game resources worth $20, including 300 rubies, 10 Sprite Leaves, 10 Angelic Essences, 10 Mount Fruits, and 10 Enhance Stones to give players a head start.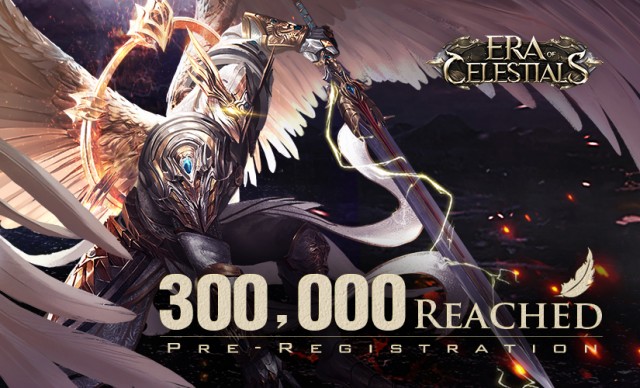 Era of Celestials has been a big hit in China and has accrued over 6 million pre-registrations ahead of its domestic release. It is a part of a growing trend of MMOARPGs currently sweeping across the globe and building in popularity.
Era of Celestials' storyline begins at a point where the last bastion of humankind, Celestial City, is under siege by rampaging enemies. Humanity's guardians, named Celestials, are searching for champions to save humanity and embark on the Path of the Vanquisher.
Choose your class between a warrior, mage, and archer and begin your journey by questing, hunting bosses for rare loot, and engaging in PvP. You will also have the chance to power-up by unsealing different Celestials and transforming into an invincible killing machine.
Head over to the Era of Celestials pre-registration page or the Google Play Store to get involved, and keep up with the latest news on the official Facebook page.
Era of Celestials Pre-registration website: https://eoc.gtarcade.com/impress.html
Era of Celestials Facebook: https://www.facebook.com/EraOfCelestials/
Era of Celestials Google Play: https://play.google.com/store/apps/details?id=com.gtarcade.eoa